The Venetians and the VENETIA: Venetians people's homeland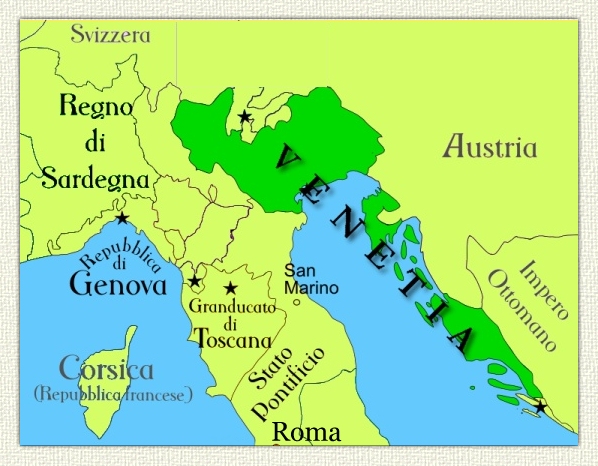 With VENETIANS (or VENETIAN PEOPLE) we call all the inhabitants of the Venice mainland: VENETIA and of the city of Venice, the Homeland of the People of the MOST SERENE REPUBLIC OF VENICE (Serenissima Repubblica di Venezia). This is the true meaning of the world VENETIANS on historical ground.
Nowadays, the Italian Region of Italy named VENETO is just a historical fake. It is an invention of the Italian State for administrative purposes. The boundaries of this Region enclose only a part of the historical VENETIA.